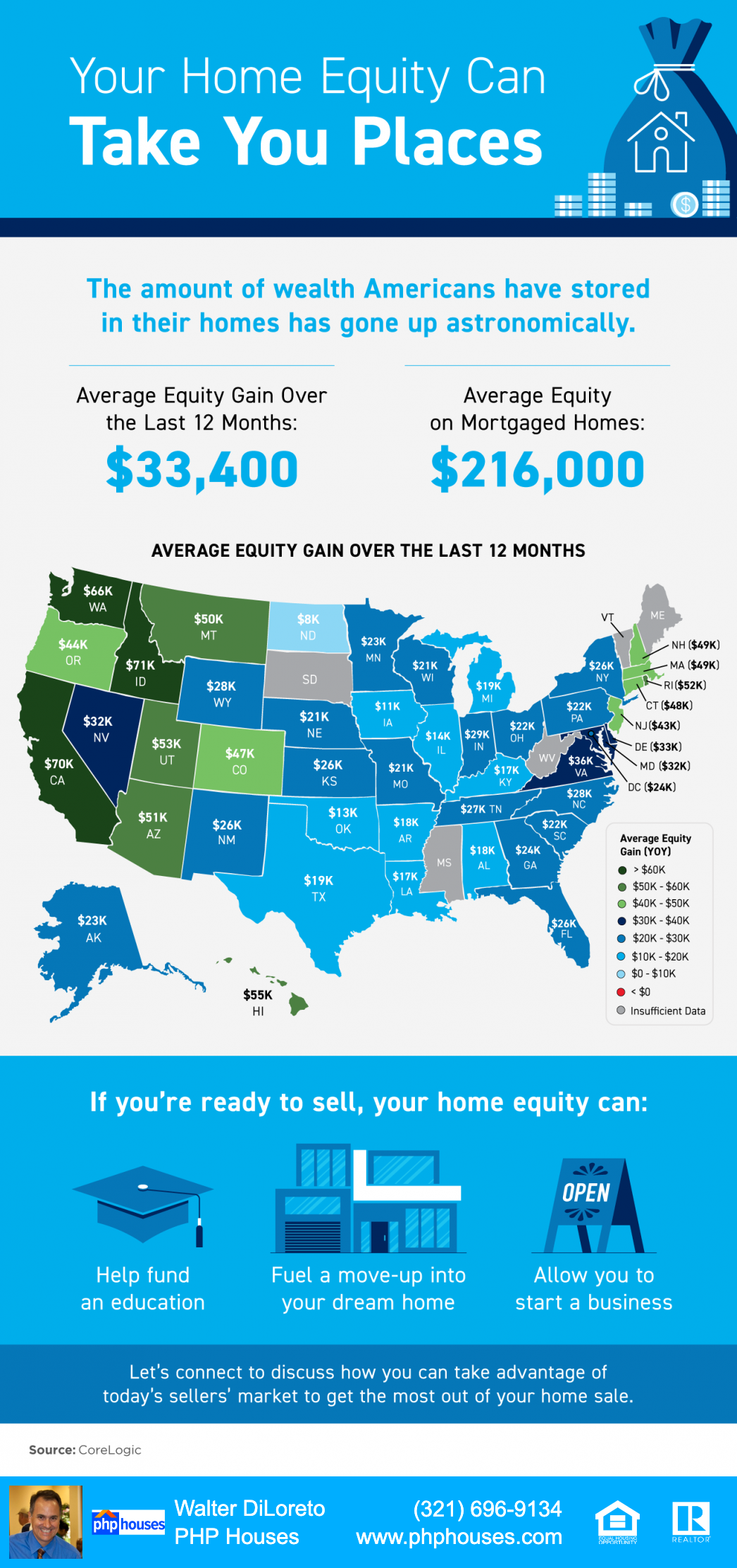 Some Highlights
The amount of wealth Americans have stored in their homes has increased astronomically.
On average, homeowners gained $33,400 in equity over the last 12 months, and the average equity on mortgaged homes is now $216,000.
When it's time to sell, your home equity can help accomplish your goals. Let's connect to discuss how you can take advantage of today's sellers' market to get the most out of your home sale.
Contact us:
PHP Houses
142 W Lakeview Ave
Unit 1030
Lake Mary, FL 32746
Ph: (407) 519-0719
Fax: (407) 205-1951
email: info@phphouses.com
Let's Connect:
Facebook
Linkedin
Twitter
Instagram
THE INFORMATION PRESENTED IN THIS ARTICLE IS FOR EDUCATIONAL PURPOSES ONLY AND SHOULD NOT BE CONSIDERED LEGAL, FINANCIAL, OR AS ANY OTHER TYPE OF ADVICE.