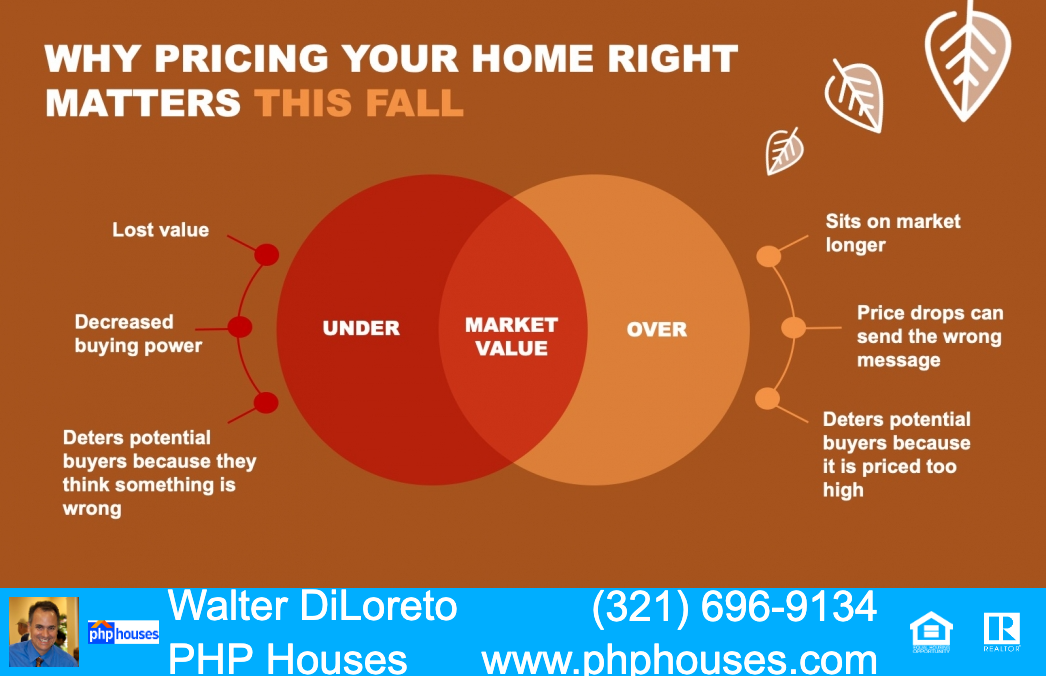 Some Highlights
As a seller today, you may think pricing your home on the high end will result in a higher final sale price, but the opposite is actually true.
To sell your home quickly and for the best possible price, you should eliminate buyer concerns by pricing your home competitively right from the start.
Let's connect today to make sure you have the guidance you need to price your home right this fall.
Contact us:
PHP Houses
142 W Lakeview Ave
Unit 1030
Lake Mary, FL 32746
Ph: (407) 519-0719
Fax: (407) 205-1951
email: info@phphouses.com
Let's Connect:
Facebook
Linkedin
Twitter
Instagram
THE INFORMATION PRESENTED IN THIS ARTICLE IS FOR EDUCATIONAL PURPOSES ONLY AND SHOULD NOT BE CONSIDERED LEGAL, FINANCIAL, OR AS ANY OTHER TYPE OF ADVICE.