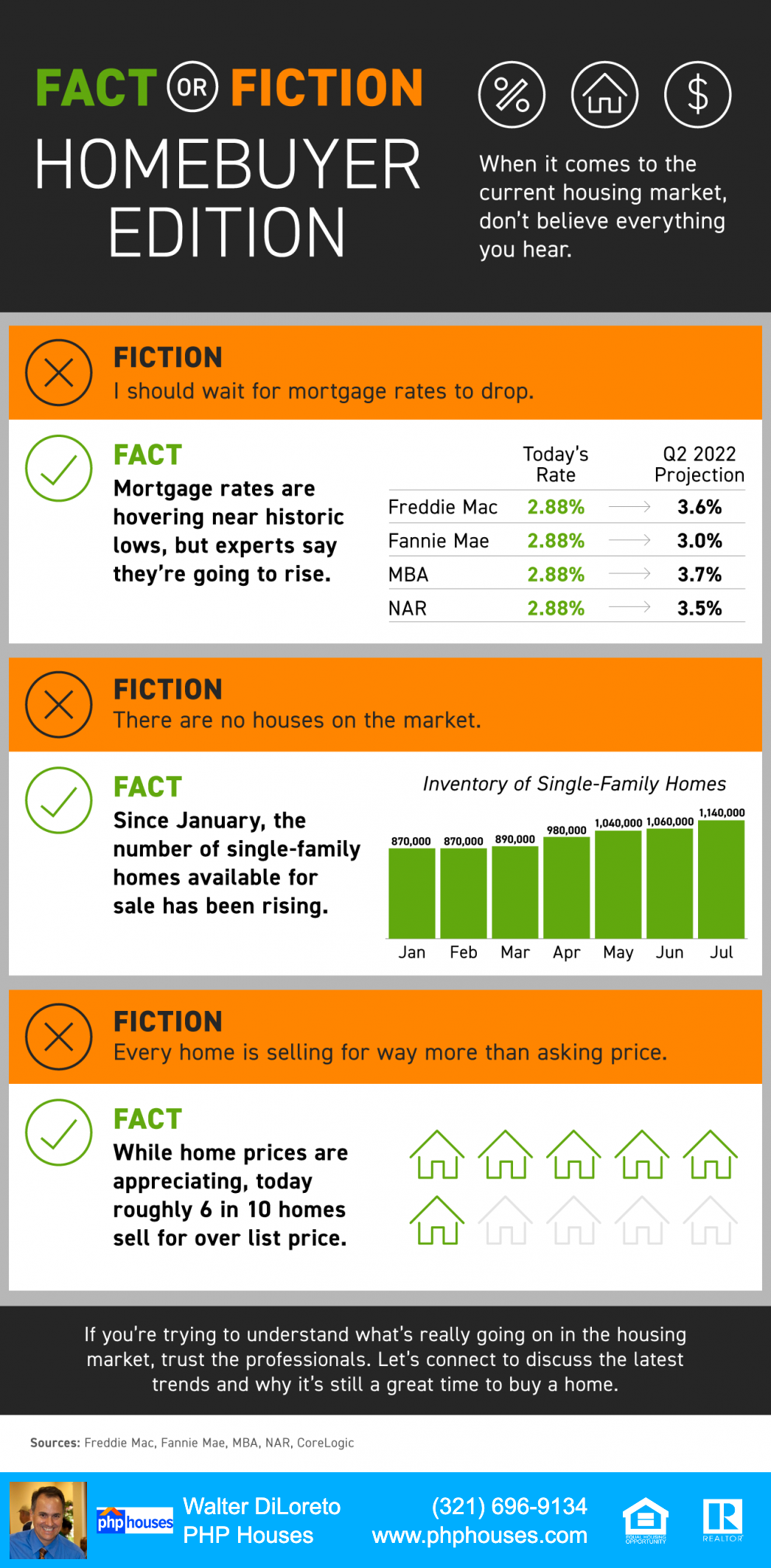 Some Highlights
When it comes to the current housing market, there are multiple misconceptions – from what the current supply of available homes looks like to how much houses are selling for.
It takes professionals who study expert opinions and data to truly understand the real estate market and separate fact from fiction.
Trust the pros. If you want to understand why it's still a good time to buy, let's connect today.
Contact us:
PHP Houses
142 W Lakeview Ave
Unit 1030
Lake Mary, FL 32746
Ph: (407) 519-0719
Fax: (407) 205-1951
email: info@phphouses.com
Let's Connect:
Facebook
Linkedin
Twitter
Instagram
THE INFORMATION PRESENTED IN THIS ARTICLE IS FOR EDUCATIONAL PURPOSES ONLY AND SHOULD NOT BE CONSIDERED LEGAL, FINANCIAL, OR AS ANY OTHER TYPE OF ADVICE.