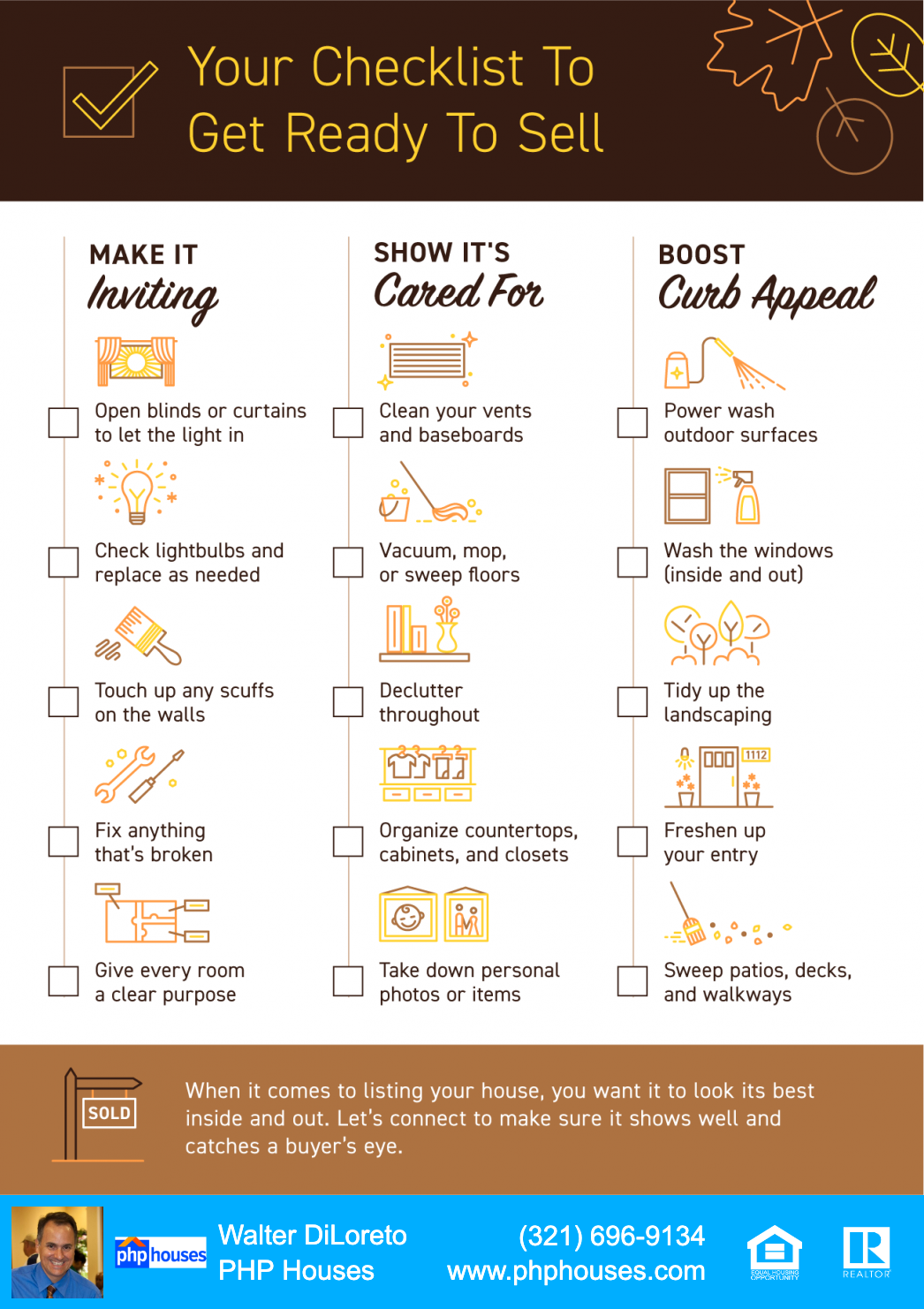 Some Highlights
When it comes to selling your house, you want it to look its best inside and out.
It's important to focus on tasks that can make it inviting, show it's cared for, and boost your curb appeal for prospective buyers.
Let's connect to make sure your house shows well and catches a buyer's eye.
Contact us:
PHP Houses
142 W Lakeview Ave
Unit 1030
Lake Mary, FL 32746
Ph: (407) 519-0719
Fax: (407) 205-1951
email: info@phphouses.com
Let's Connect:
Facebook
Linkedin
Twitter
Instagram
THE INFORMATION PRESENTED IN THIS ARTICLE IS FOR EDUCATIONAL PURPOSES ONLY AND SHOULD NOT BE CONSIDERED LEGAL, FINANCIAL, OR AS ANY OTHER TYPE OF ADVICE.