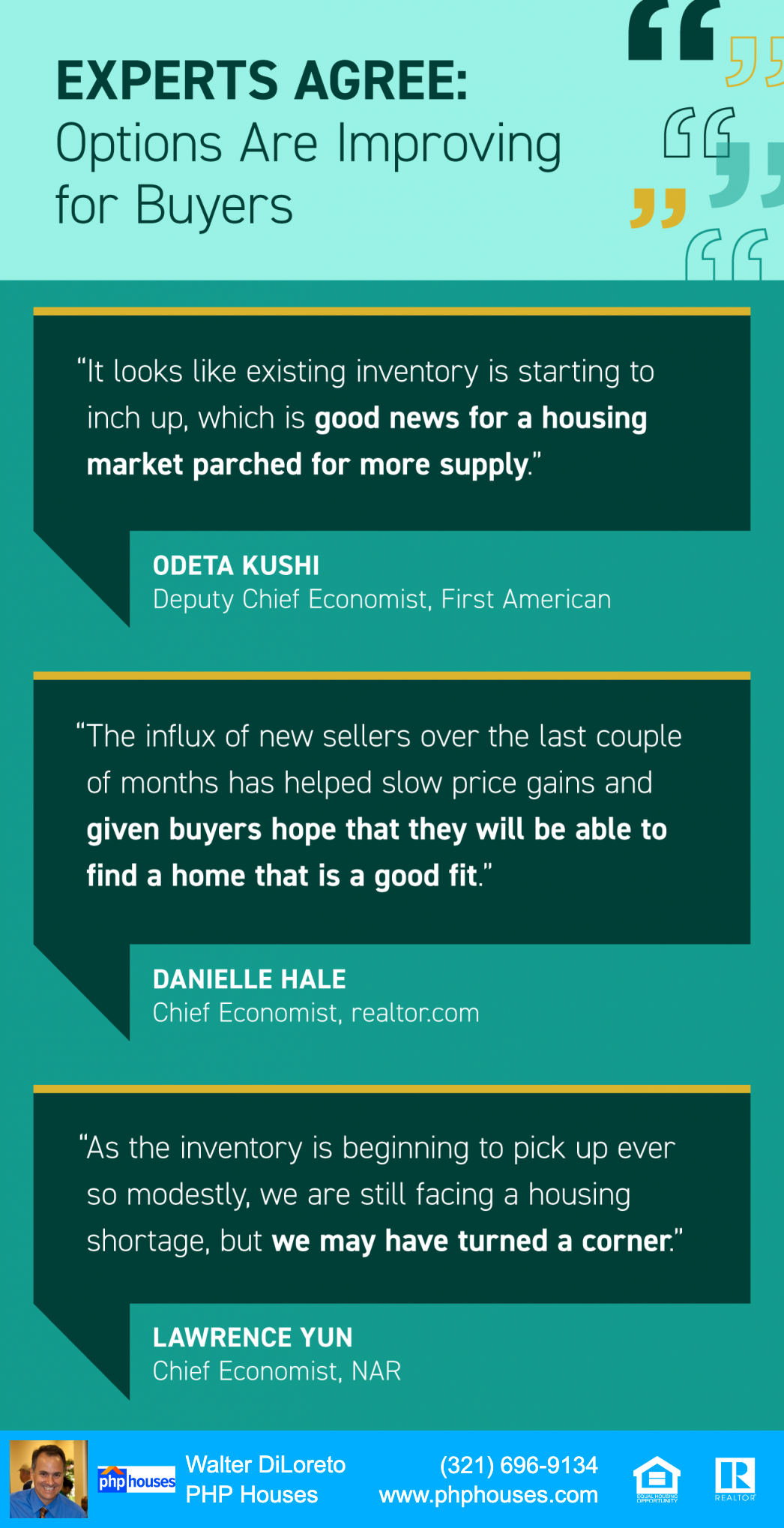 Some Highlights
Buyers hoping for more homes to choose from may be in luck as housing inventory begins to rise. Many experts agree – new sellers listing their homes is great news for buyers and the overall market.
Although the supply increases are modest, more homes means more options for buyers. A rise in inventory may also help slow the price gains we've seen recently and could be a sign of good things to come.
If you're searching for a home, rising inventory is welcome news. Let's connect today to discuss new listings in our area.
Contact us:
PHP Houses
142 W Lakeview Ave
Unit 1030
Lake Mary, FL 32746
Ph: (407) 519-0719
Fax: (407) 205-1951
email: info@phphouses.com
Let's Connect:
Facebook
Linkedin
Twitter
Instagram
THE INFORMATION PRESENTED IN THIS ARTICLE IS FOR EDUCATIONAL PURPOSES ONLY AND SHOULD NOT BE CONSIDERED LEGAL, FINANCIAL, OR AS ANY OTHER TYPE OF ADVICE.