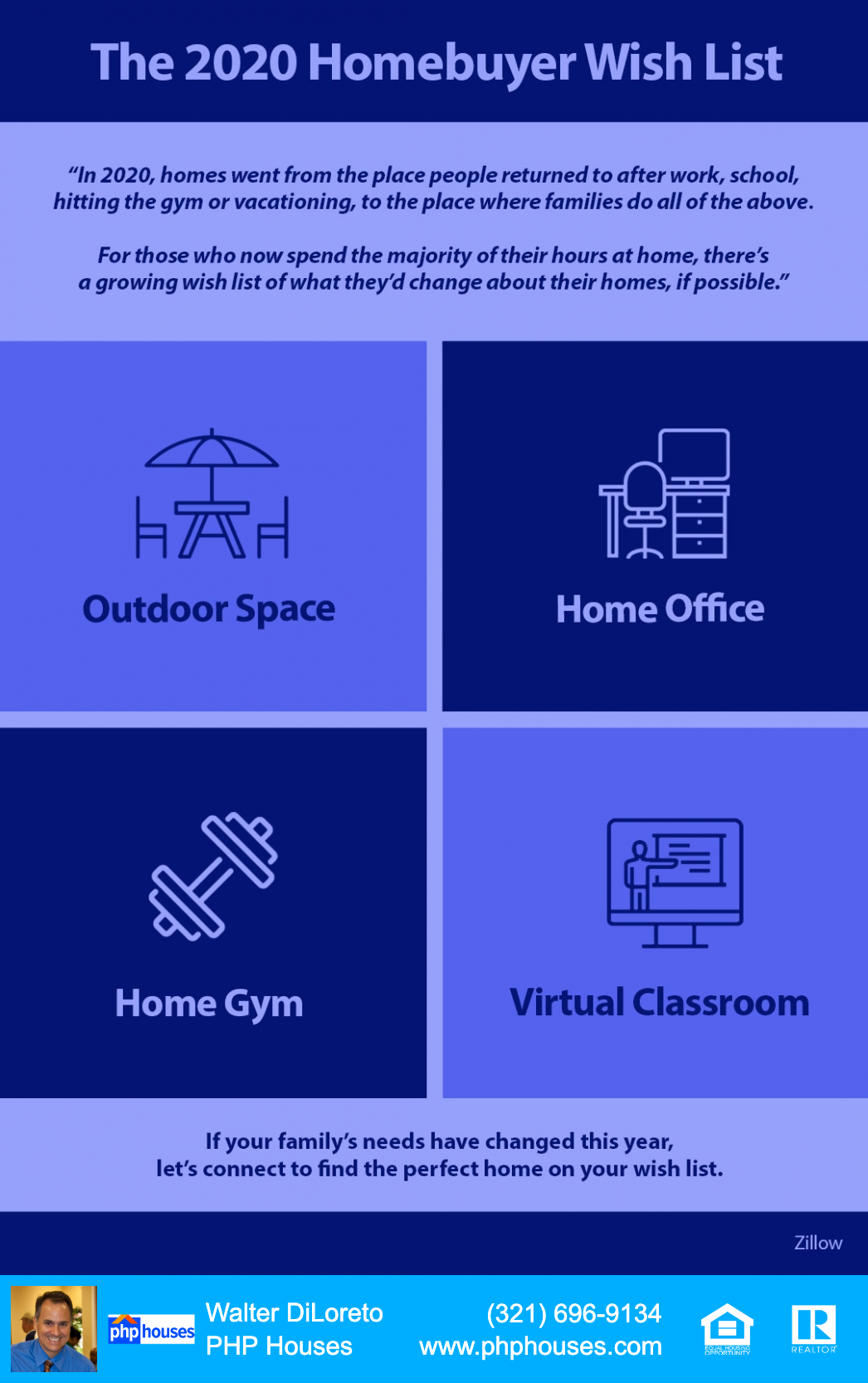 Some Highlights
The word "home" is taking on a whole new meaning this year, and buyers are starting to look for new features as they re-think their needs and what's truly possible.
From more outdoor space to virtual classrooms for their children, buyers have a growing list of what they'd like to see in their homes.
Let's connect today if your needs have changed and your wish list is expanding too.
Contact us:
PHP Houses
142 W Lakeview Ave
Unit 1030
Lake Mary, FL 32746
Ph: (407) 519-0719
Fax: (407) 205-1951
email: info@phphouses.com
Let's Connect:
Facebook
Linkedin
Twitter
Instagram
THE INFORMATION PRESENTED IN THIS ARTICLE IS FOR EDUCATIONAL PURPOSES ONLY AND SHOULD NOT BE CONSIDERED LEGAL, FINANCIAL, OR AS ANY OTHER TYPE OF ADVICE.