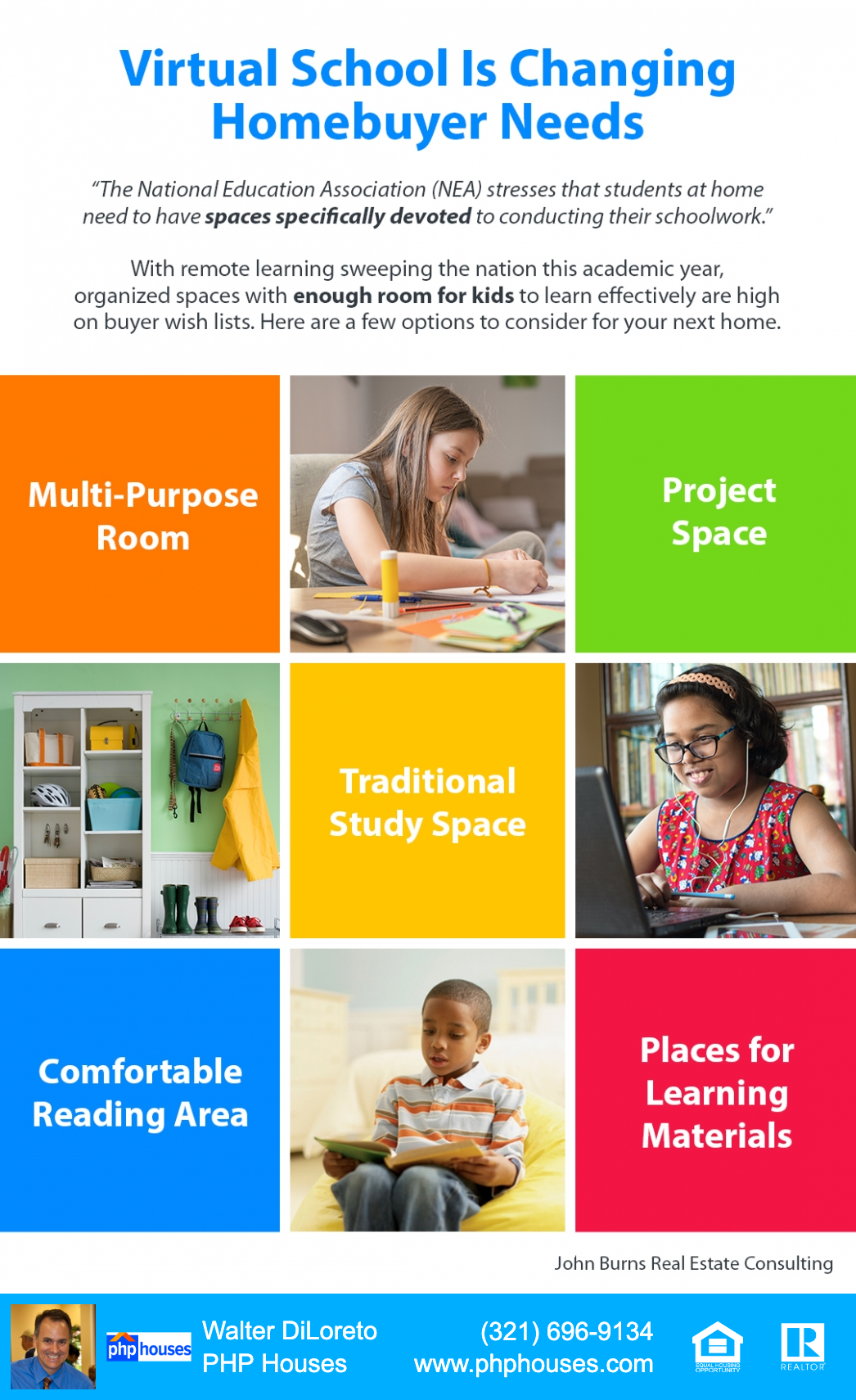 Some Highlights
With remote learning sweeping the nation this academic year, organized spaces with enough room for kids to learn effectively are high on buyer wish lists.
If you're trying to make room for your family's growing needs, multi-purpose rooms and dedicated workspaces may be features to consider in your next home.
Let's connect today so you can find a home where your kids feel confident and comfortable too.
Contact us:
PHP Houses
142 W Lakeview Ave
Unit 1030
Lake Mary, FL 32746
Ph: (407) 519-0719
Fax: (407) 205-1951
email: info@phphouses.com
Let's Connect:
Facebook
Linkedin
Twitter
Instagram
THE INFORMATION PRESENTED IN THIS ARTICLE IS FOR EDUCATIONAL PURPOSES ONLY AND SHOULD NOT BE CONSIDERED LEGAL, FINANCIAL, OR AS ANY OTHER TYPE OF ADVICE.