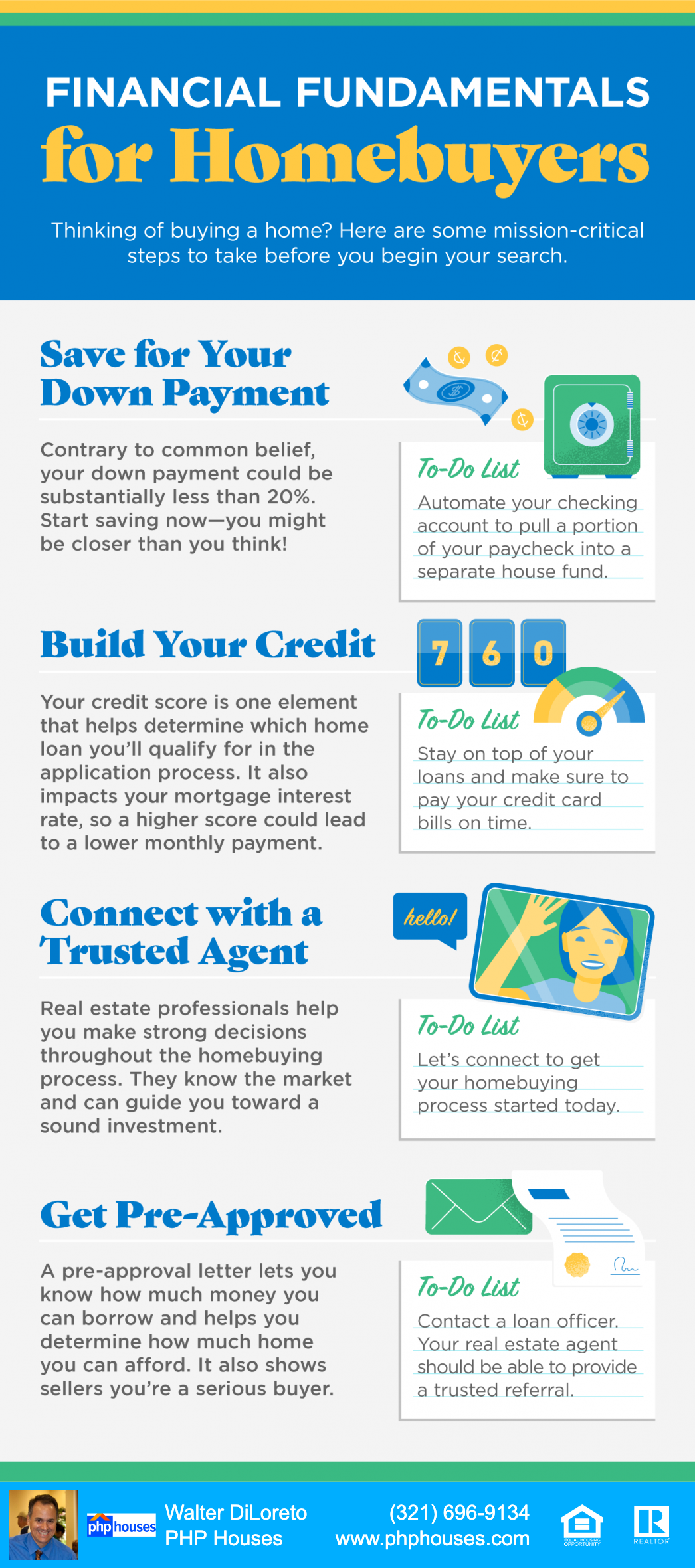 Some Highlights
When you're thinking about buying a home, there are a few key steps to take before you even start to look at houses.
From saving for your down payment to getting pre-approved for a mortgage, you'll want to make sure you keep your financial plan on track from the beginning.
Let's connect today to make sure you have an introduction to a trusted lender and the best possible real estate guidance as you begin your homebuying process.
Contact us:
PHP Houses
142 W Lakeview Ave
Unit 1030
Lake Mary, FL 32746
Ph: (407) 519-0719
Fax: (407) 205-1951
email: info@phphouses.com
Let's Connect:
Facebook
Linkedin
Twitter
Instagram
THE INFORMATION PRESENTED IN THIS ARTICLE IS FOR EDUCATIONAL PURPOSES ONLY AND SHOULD NOT BE CONSIDERED LEGAL, FINANCIAL, OR AS ANY OTHER TYPE OF ADVICE.