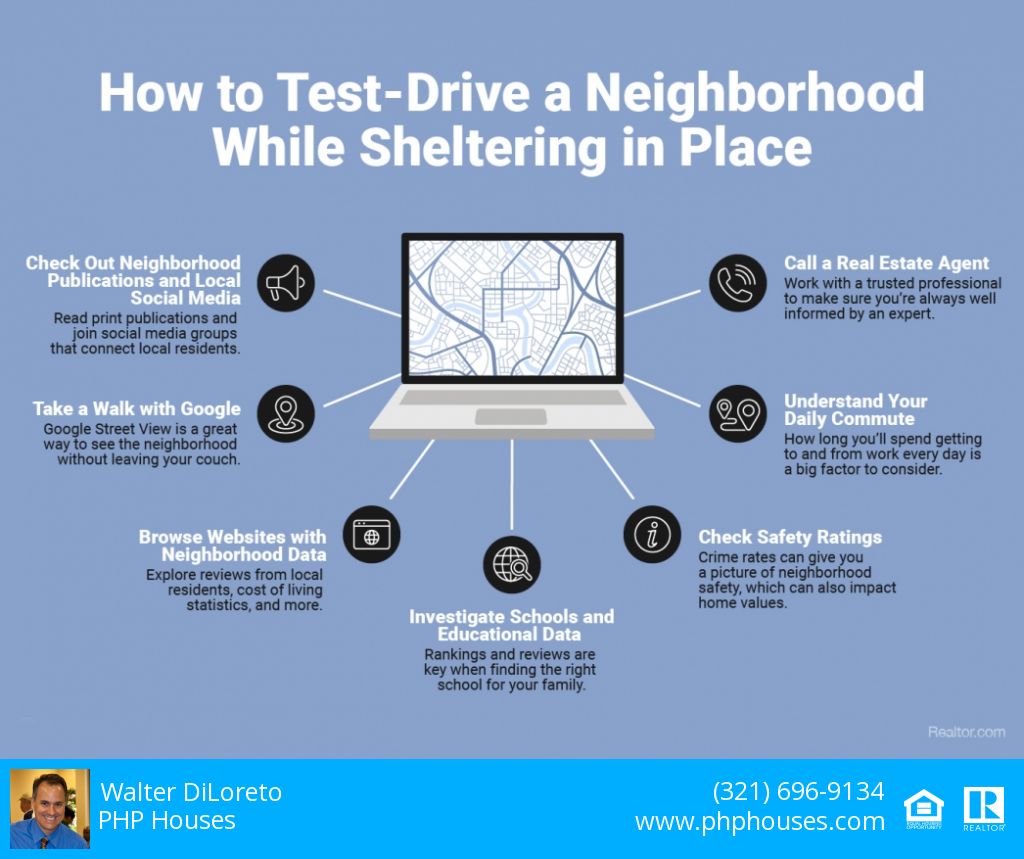 Some Highlights
Staying at home doesn't mean your search for a new place needs to come to a standstill.
Check out these tips on how to explore other neighborhoods virtually in the homebuying process. You may find a spot that better suits your needs without ever leaving your living room!
Let's connect today so you have help with all of the additional steps along the way, and you're ready to make your next move.
Contact us:
PHP Houses
142 W Lakeview Ave
Unit 1030
Lake Mary, FL 32746
Ph: (407) 519-0719
Fax: (407) 205-1951
email: info@phphouses.com
Let's Connect:
Facebook
Linkedin
Twitter
Instagram
THE INFORMATION PRESENTED IN THIS ARTICLE IS FOR EDUCATIONAL PURPOSES ONLY AND SHOULD NOT BE CONSIDERED LEGAL, FINANCIAL, OR AS ANY OTHER TYPE OF ADVICE.