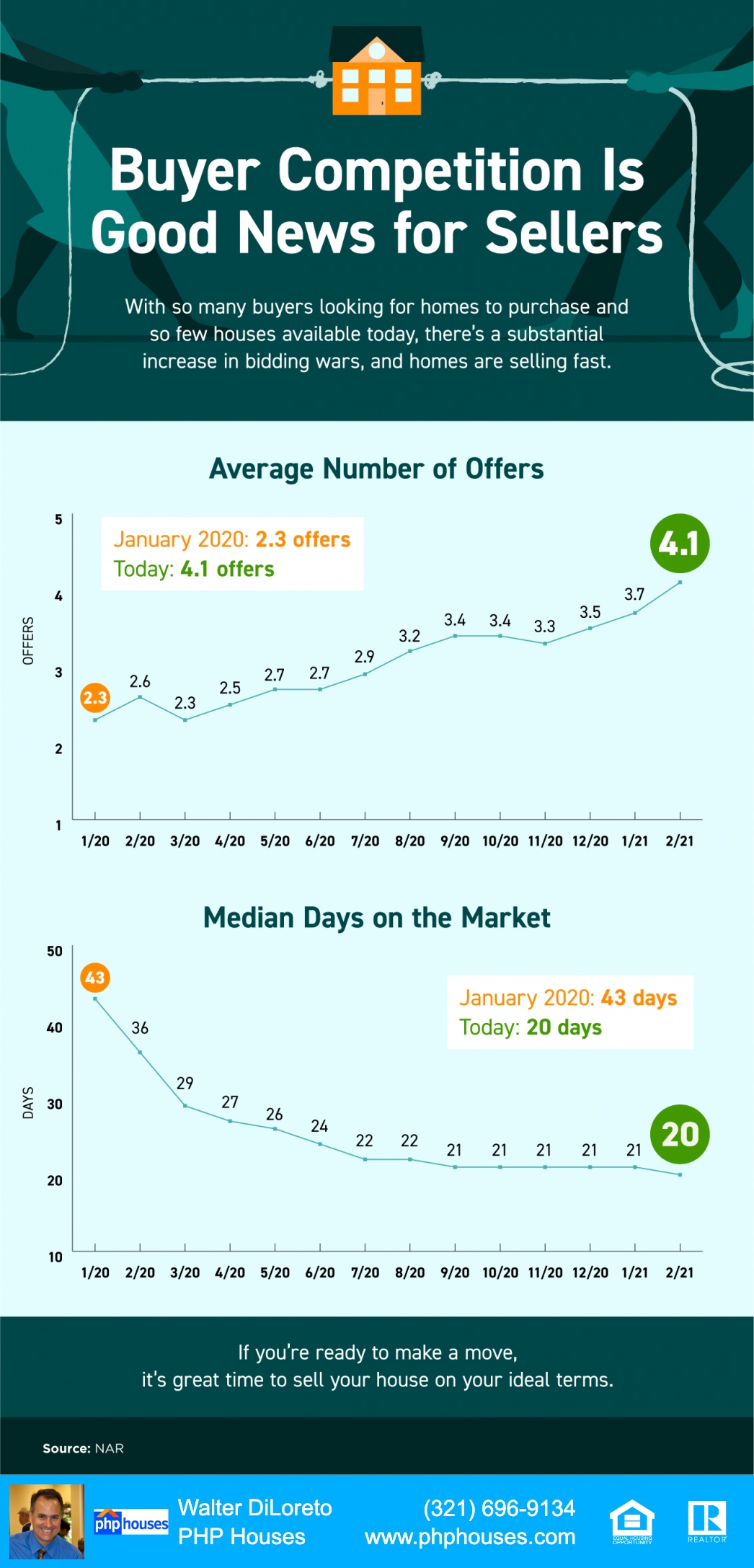 Some Highlights
With so many buyers looking for homes to purchase and so few houses available today, there's a substantial increase in bidding wars, and homes are selling fast.
According to the latest Realtors Confidence Index Survey from the National Association of Realtors (NAR), on average, houses are receiving over four offers from buyers and they're selling in less than three weeks.
If you're ready to make a move, let's connect today so you can sell your house while the market is in your favor.
Contact us:
PHP Houses
142 W Lakeview Ave
Unit 1030
Lake Mary, FL 32746
Ph: (407) 519-0719
Fax: (407) 205-1951
email: info@phphouses.com
Let's Connect:
Facebook
Linkedin
Twitter
Instagram
THE INFORMATION PRESENTED IN THIS ARTICLE IS FOR EDUCATIONAL PURPOSES ONLY AND SHOULD NOT BE CONSIDERED LEGAL, FINANCIAL, OR AS ANY OTHER TYPE.