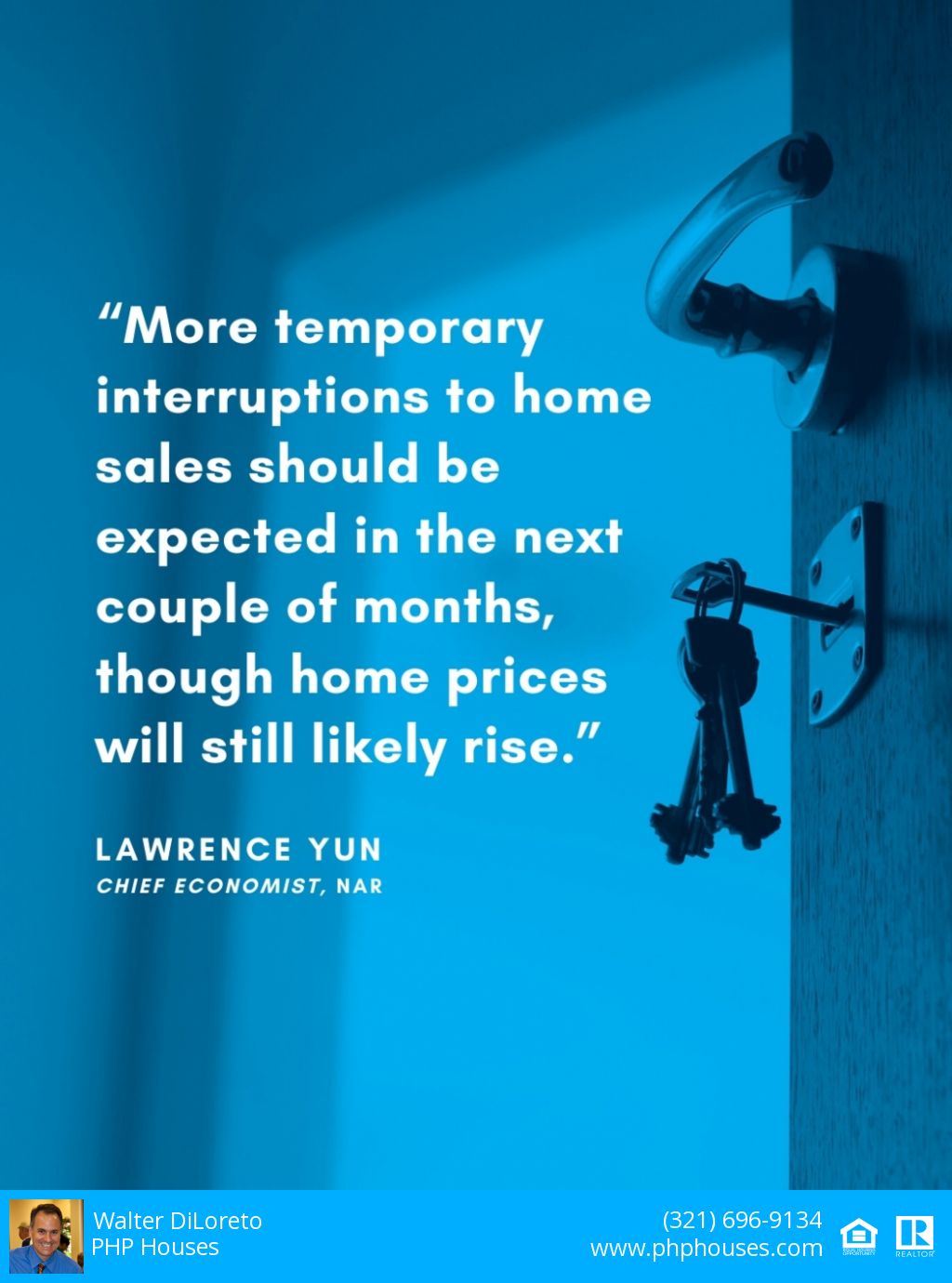 Some Highlights
According to Lawrence Yun, Chief Economist at NAR, home prices are forecasted to rise.
Results from the Existing Home Sales Report note that home sales declined in March due to the coronavirus, but prices are still strong.
Let's connect so you can better understand your home's value today.
Contact us:
PHP Houses
142 W Lakeview Ave
Unit 1030
Lake Mary, FL 32746
Ph: (407) 519-0719
Fax: (407) 205-1951
email: info@phphouses.com
Let's Connect:
Facebook
Linkedin
Twitter
Instagram
THE INFORMATION PRESENTED IN THIS ARTICLE IS FOR EDUCATIONAL PURPOSES ONLY AND SHOULD NOT BE CONSIDERED LEGAL, FINANCIAL, OR AS ANY OTHER TYPE OF ADVICE.